No Matter What It Takes
When disaster strikes,
we answer the call
Veterans Response is a team of veterans and first responders dedicated to serving communities affected by hurricanes, fires, floods and other natural and manmade disasters. We specialize in bringing clean water, food, reliable communication, and other vital relief needs to those communities, giving them the tools and support they need to rebuild.
Born From A
Sense of Duty
Our mission is to deploy hope to affected communities. When we're on-site, we're self-sufficient. We bring our own food, water, and shelter so we can focus on helping the communities we're there to serve rather than being a drain on limited resources. There are no "second victims" when we're in the field. We pay attention to details, such as bringing reusable instead of disposable water bottles so communities aren't buried in discarded plastic.
Veterans Response partners with the Federal Emergency Management Agency (FEMA), Department of Homeland Security (DHS) and other government agencies to deliver timely disaster relief on the ground.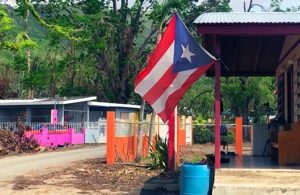 As the Mission: Puerto Rico nears in on 100 days, we take time to reflect and thank all of those around us who have supported us, and who continue to keep awareness for Puerto Rico alive and well.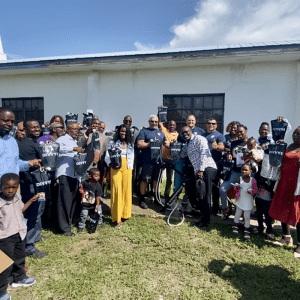 In the wake of Hurricane Dorian, The Bahamas, especially the smaller islands like Grand Bahamas and Abaco remain left to fend for themselves. Veterans Response has continued the outreach and support to communities on the ground. Water purification systems and in-ground wells that were initially deployed pump out the water daily. Volunteers and teams of veterans and first responders have been back to Gran Bahamas to replenish supplies and continue training Water Ambassadors.
Testimonial
You are so kind my friend, Ray Guasp…we got a chance to see you and your team up close….your love and care…the look on your face when the water came gushing out…the then the smile after you tasted the water…in that short period, our people became your people.
– Rev. Glen P. Rolle
Adopt A
Divvy
Adopting a DIVVY system is easy and can help to support an entire community!  For just pennies per gallon, the DIVVY® Emergency Water System (plus the humanpower provided by Veterans Response volunteers) turns any freshwater source into a safe, potable water supply in a matter of minutes.
The complete DIVVY has three suitcases: the Fill Case, the POD Case and the Tank Case. It also comes with a "consumables" kit containing the chemicals that treat the unclean water.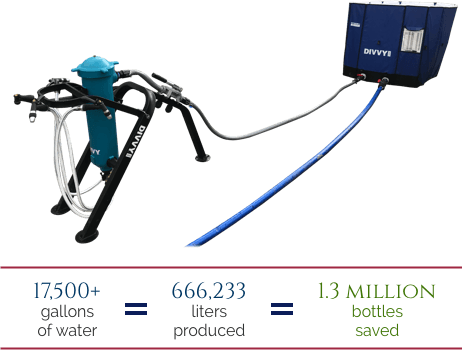 Be a part of
the Mission
We are always looking for volunteers who can commit time and effort to respond in the wake of a disaster. Our team is comprised primarily of military veterans and emergency responders, but anyone who is ready and able to serve is welcome to join.
Volunteer